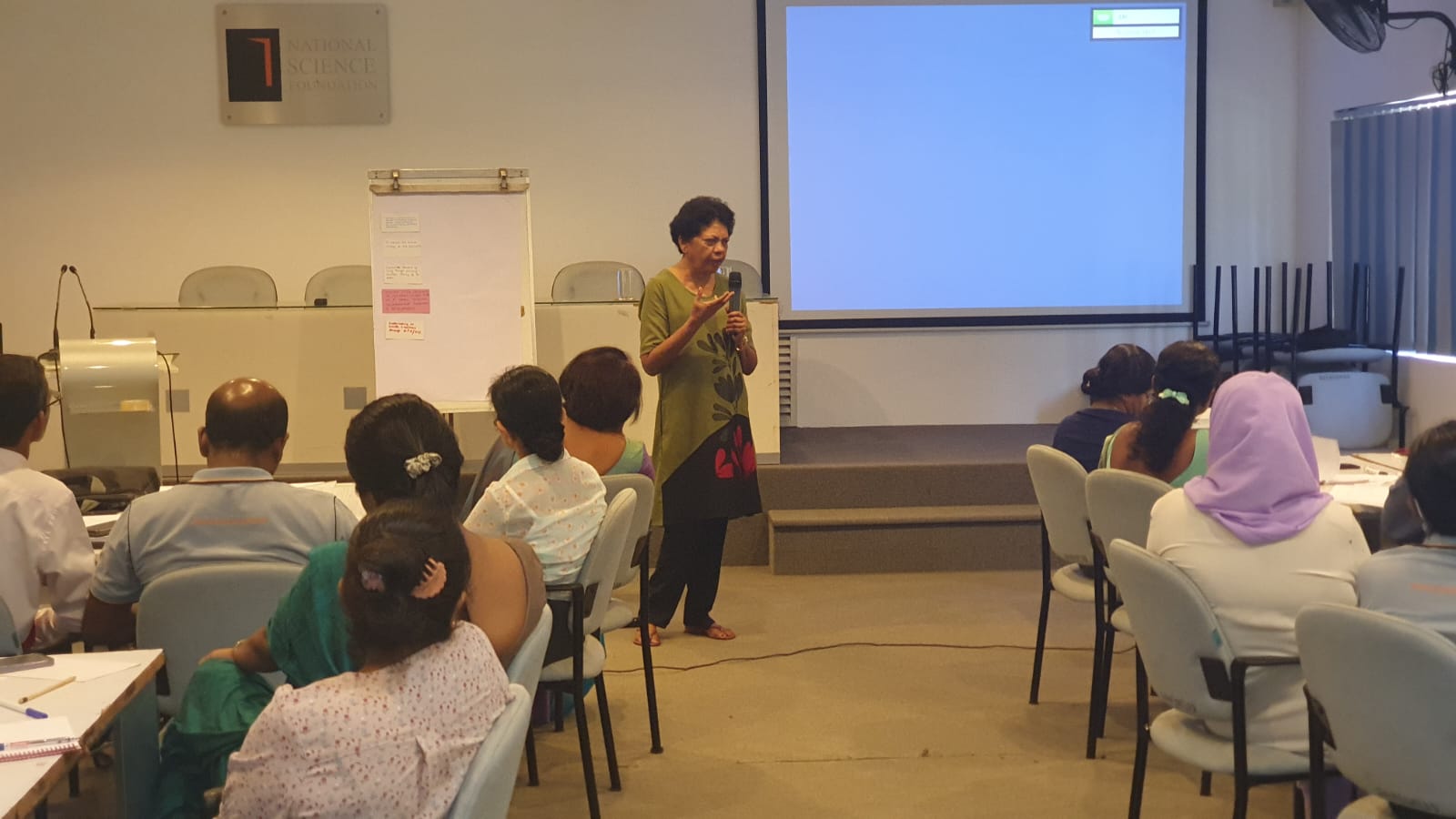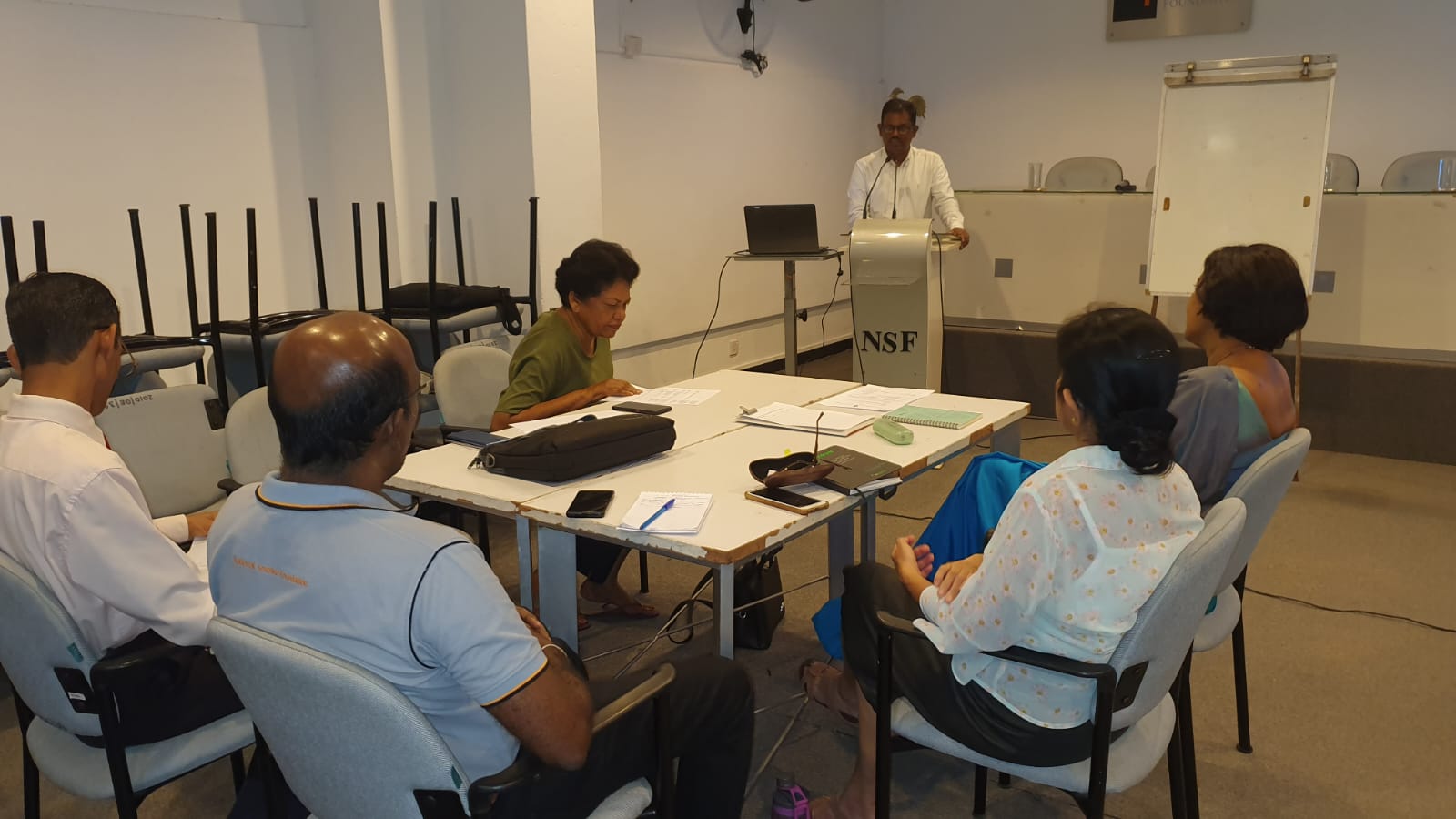 Organizations which use public funds have accountability and responsibility to deliver benefits to the public in return. In this context, it is very important to monitor and evaluate development intervention projects in compliance with nationally and internationally recognized procedures, policies and principles. Recognizing this requirement, .one-day capacity building programme on Monitoring & Evaluation was conducted by the National Science Foundation aimed at its employees who directly engaged in monitoring and evaluation of projects, programmes and activities of NSF. Resource persons of this programme were from the Sri Lanka Evaluation Association (SLEvA) namely Dr. Soma De Silva, Mr. Romeshun Kulasabhanandan and Mr. M Thilakarajah.
The progrmme enabled building capacity of employees in terms of theoretical aspects as well as practical aspects of Monitoring and Evaluation through lectures, group exercises and case presentations where theory of change, analysing cause and effects of a problem, essential characteristics of an intervention project and defining indicators for measuring outputs, outcomes and impacts for monitoring and evaluation were elaborated. Further capacity building progremmes with in-depth know-how transfer will enable streamlining the internal processes towards effective panning and result-based monitoring and evaluation of NSF programmes, projects and activities with enhanced credibility and visibility. The resource persons also highlighted that a specially appointed Parliament Select Committee is working on a Bill on Monitoring and Evaluation and once it is passed, monitoring and evaluation will be compulsory for the government sector organizations.
Higher officials of the NSF also took part in the programme including Dr. Sepalika Sudasinghe Director General.