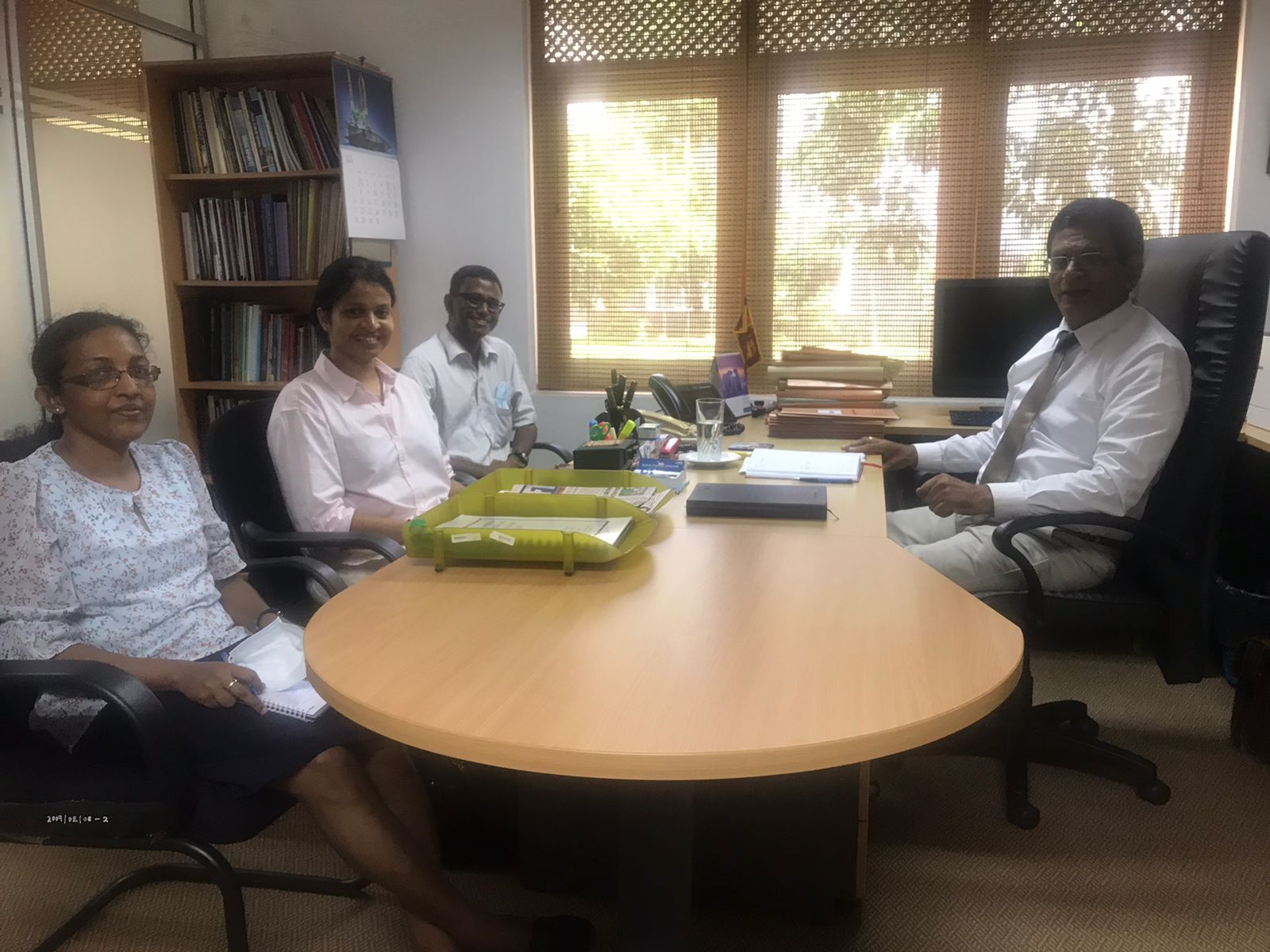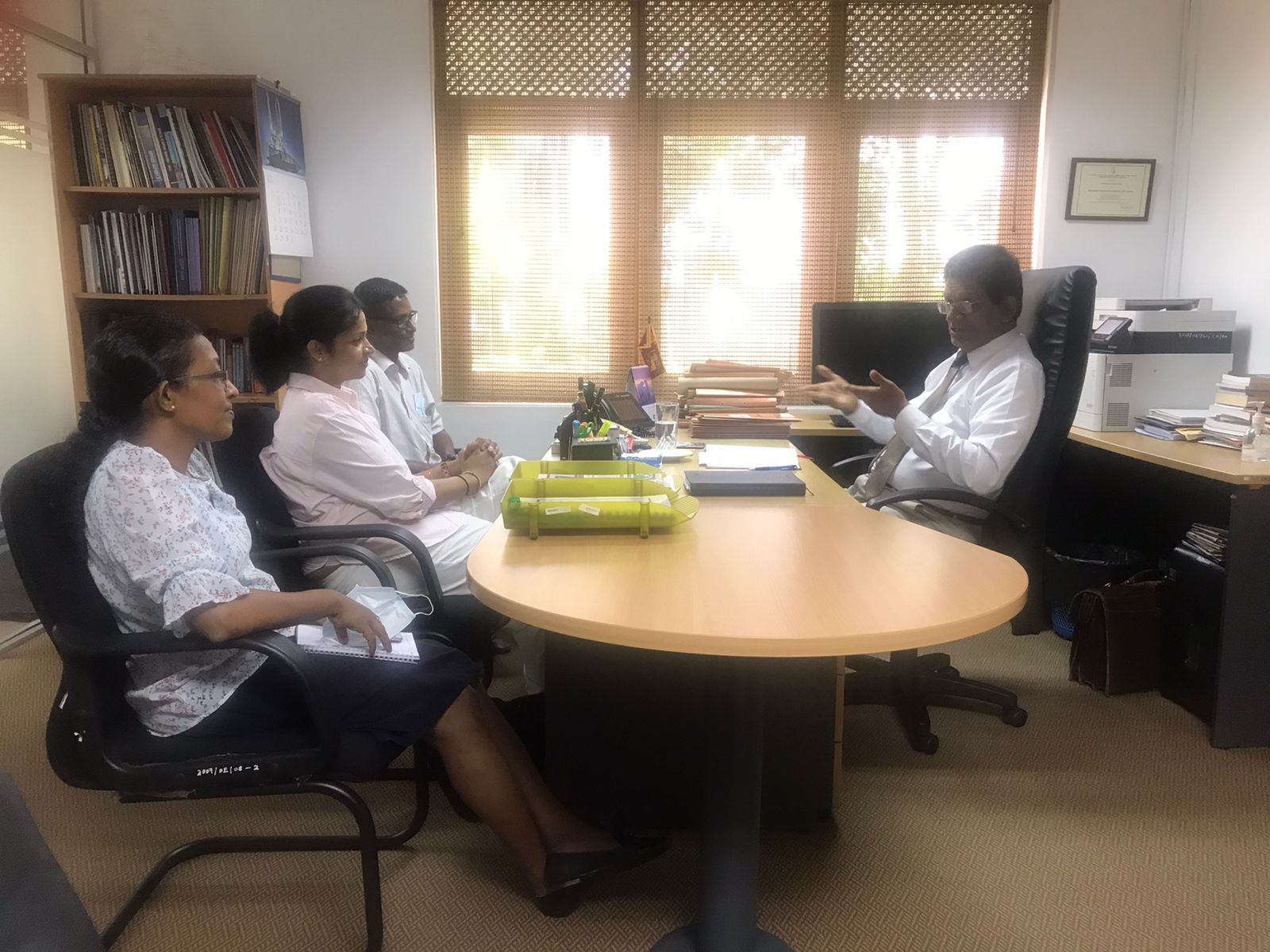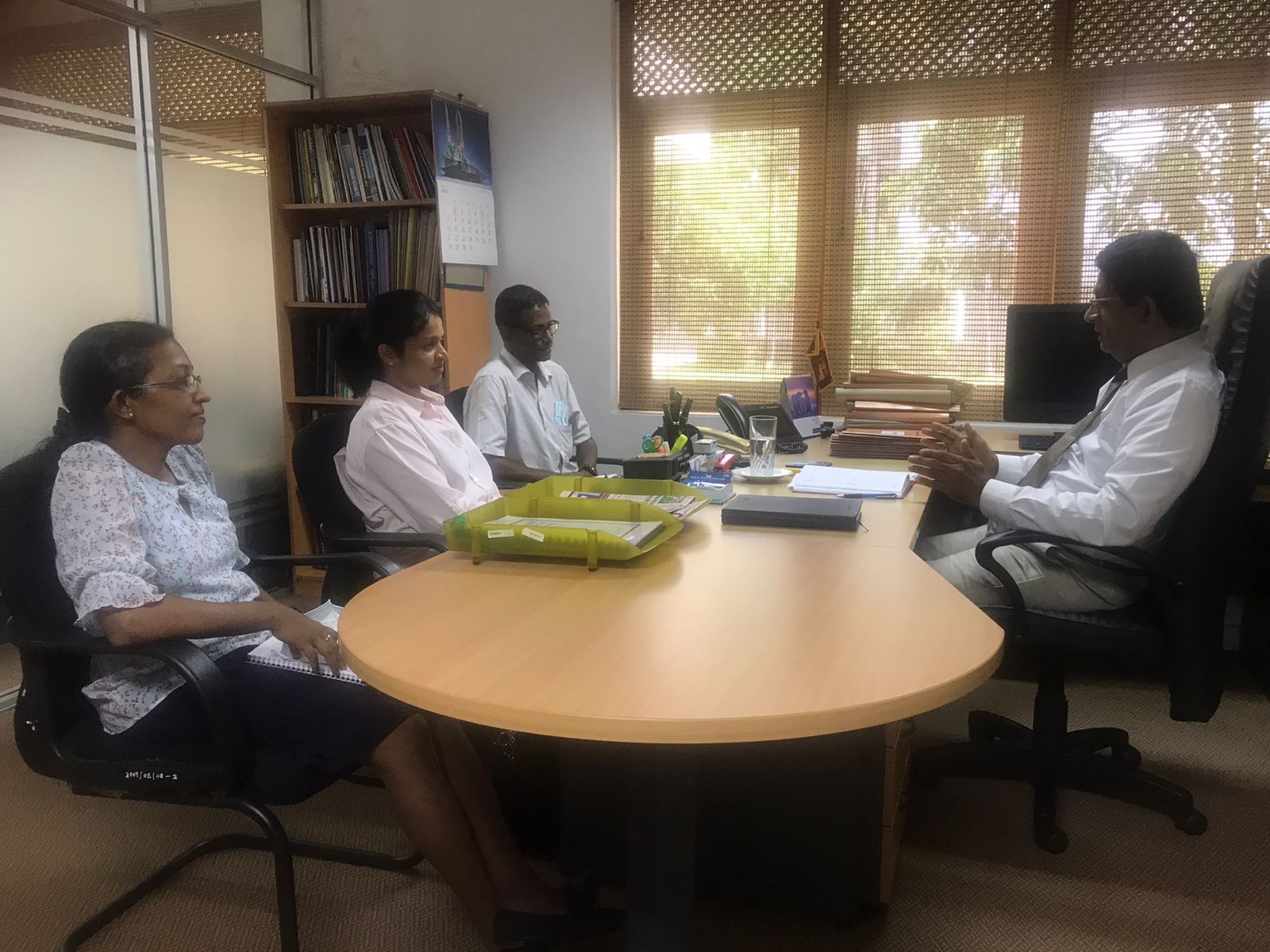 Dr Thilini A. Perera, President, Sri Lankan Academy of Young Scientists (SLAYS) and Senior Lecturer, Department of Plant Sciences, Faculty of Science, University of Colombo and Dr Chulantha Jayawardena, Secretary, SLAYS and Senior Lecturer, Department of Earth Resources Engineering, Faculty of Engineering, University of Moratuwa called on Prof. Ranjith Senaratne, Chairman of the National Science Foundation, Sri Lanka on 30.05.2023 NSF to ascertain the possibility of enhancing its international relations with the support of the NSF.
Prof. Senaratne, welcoming them, stated that the NSF has constructed a global digital platform with technical support from the SLASSCOM with a view to harnessing Sri Lankan expatriates for national development. He added that nearly 1,000 expatriate scientists and professionals from around 40 countries have already registered with it, who are interested in contributing to national development in keeping with their background and expertise.
Dr. Perera and Dr. Jayawardena said that the SLAYS has established a "Global Arm" with comparable objectives and sought the support of the NSF to strengthen it. Prof. Senaratne expressed interest in extending necessary support in this regard and advised them to submit a brief proposal identifying the specific needs so that the NSF would be able to respond. He also invited the SLAYS to work closely with the Division of International Affairs (DIA) of the NSF which would be mutually beneficial. Ms Thilinakumari Kandanamulla, Scientific Officer, represented the DIA at the meeting.