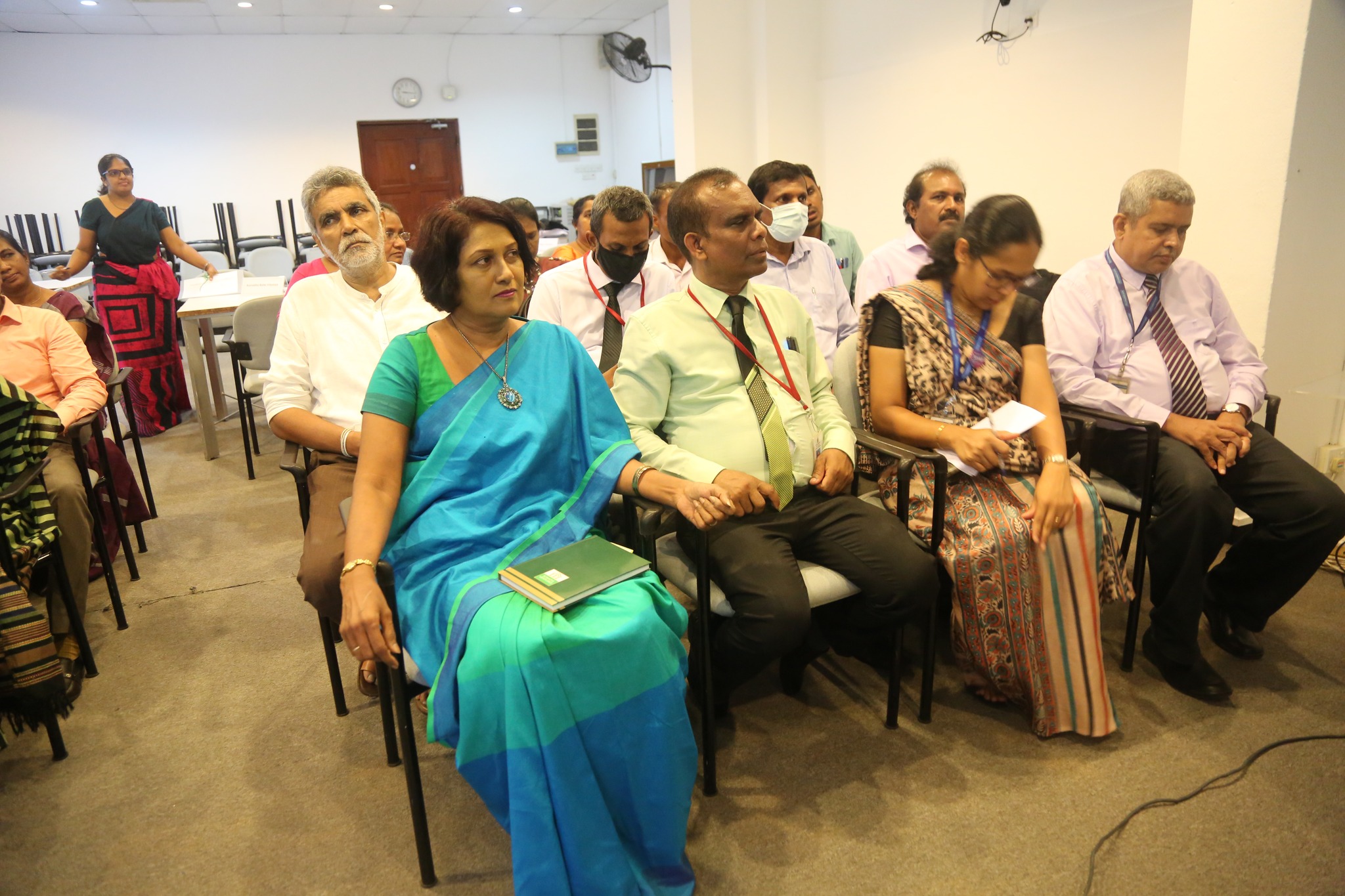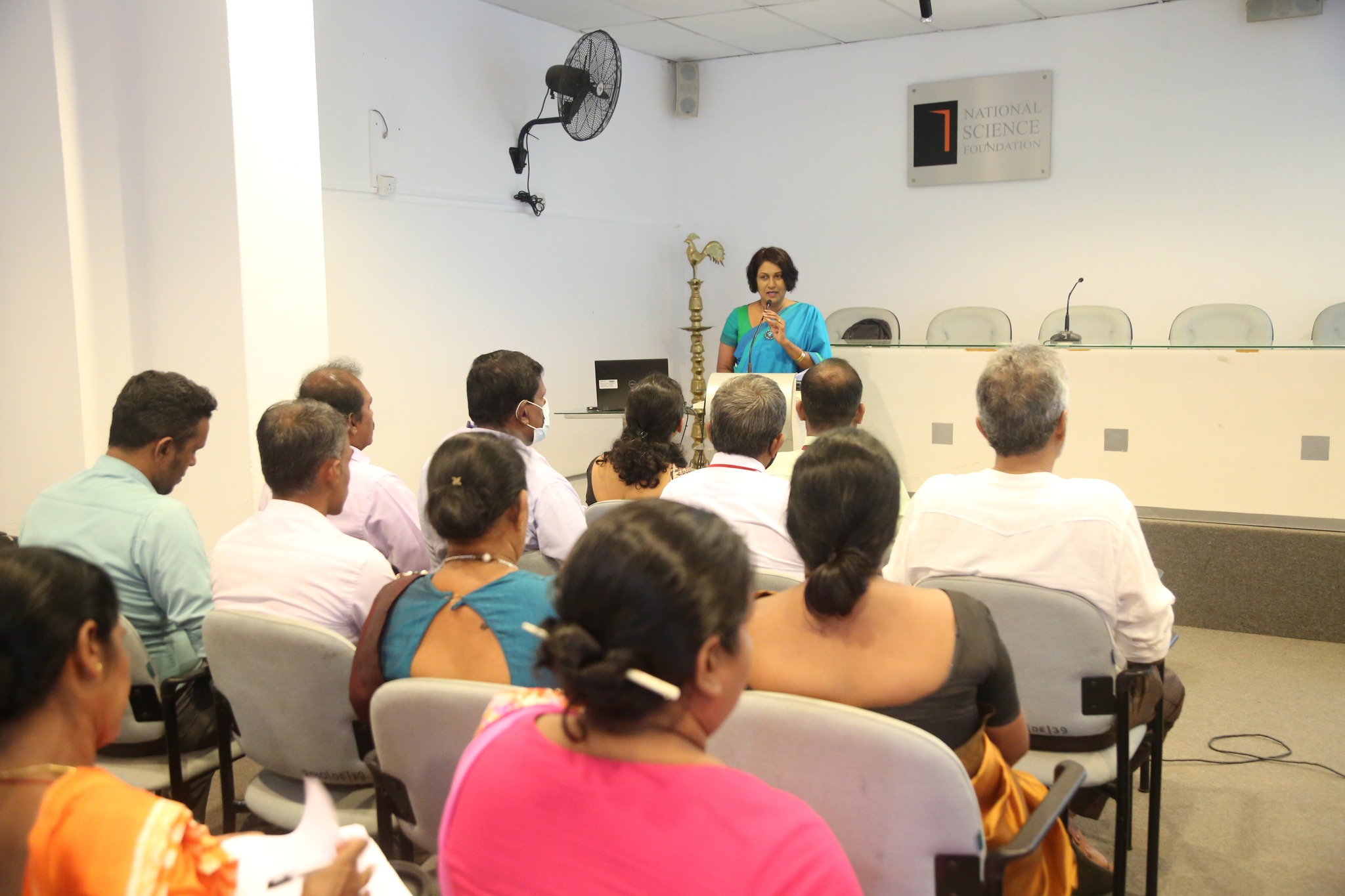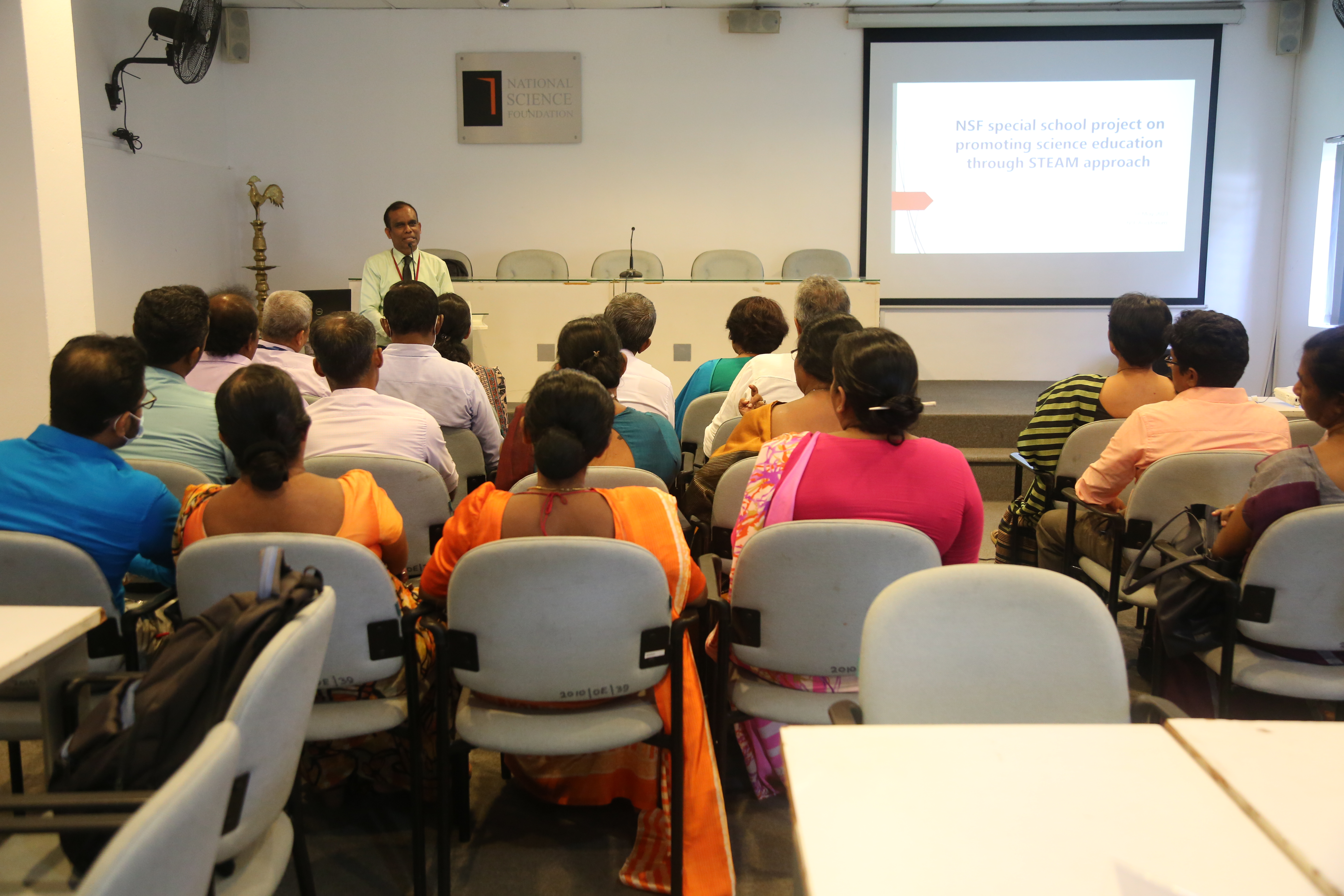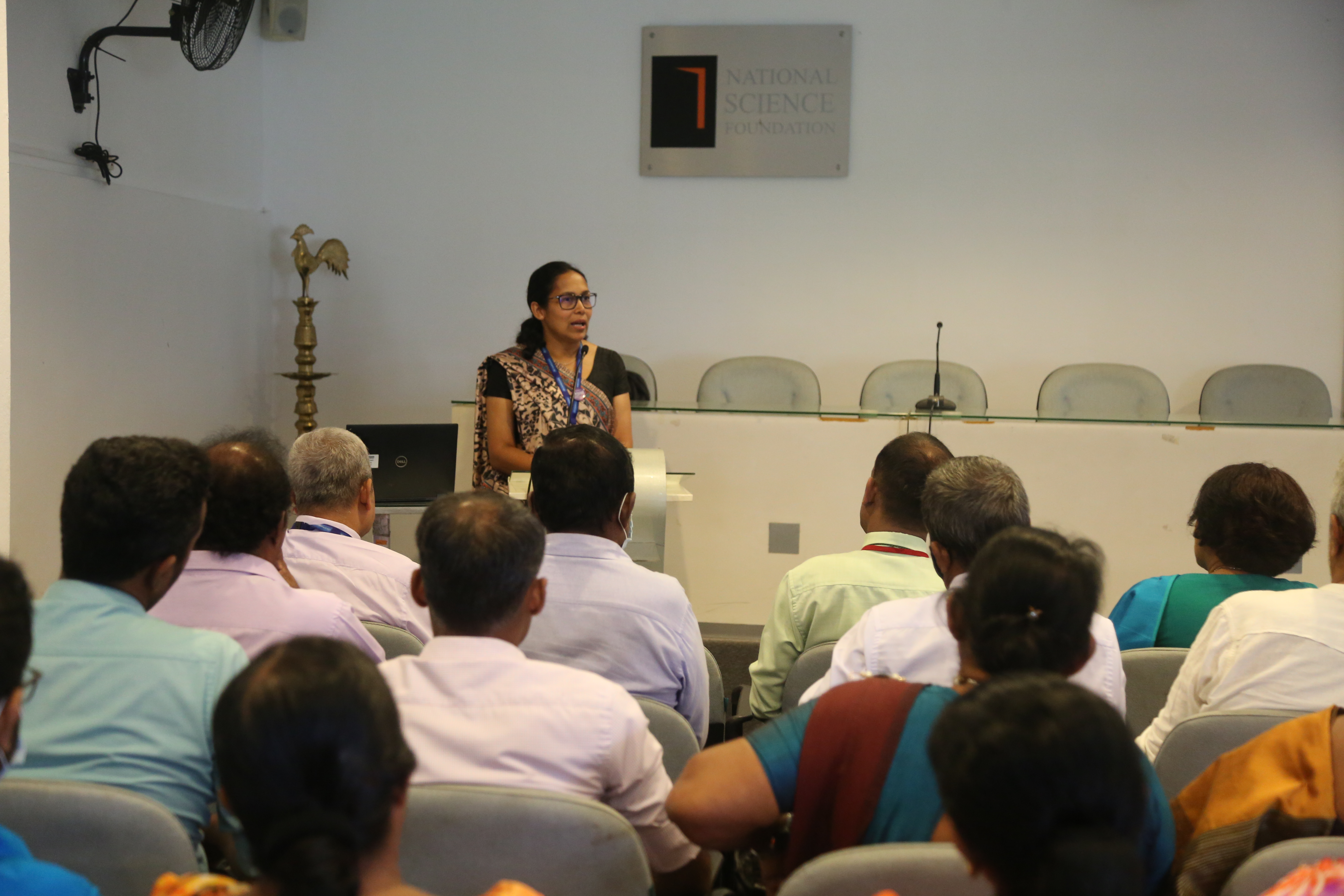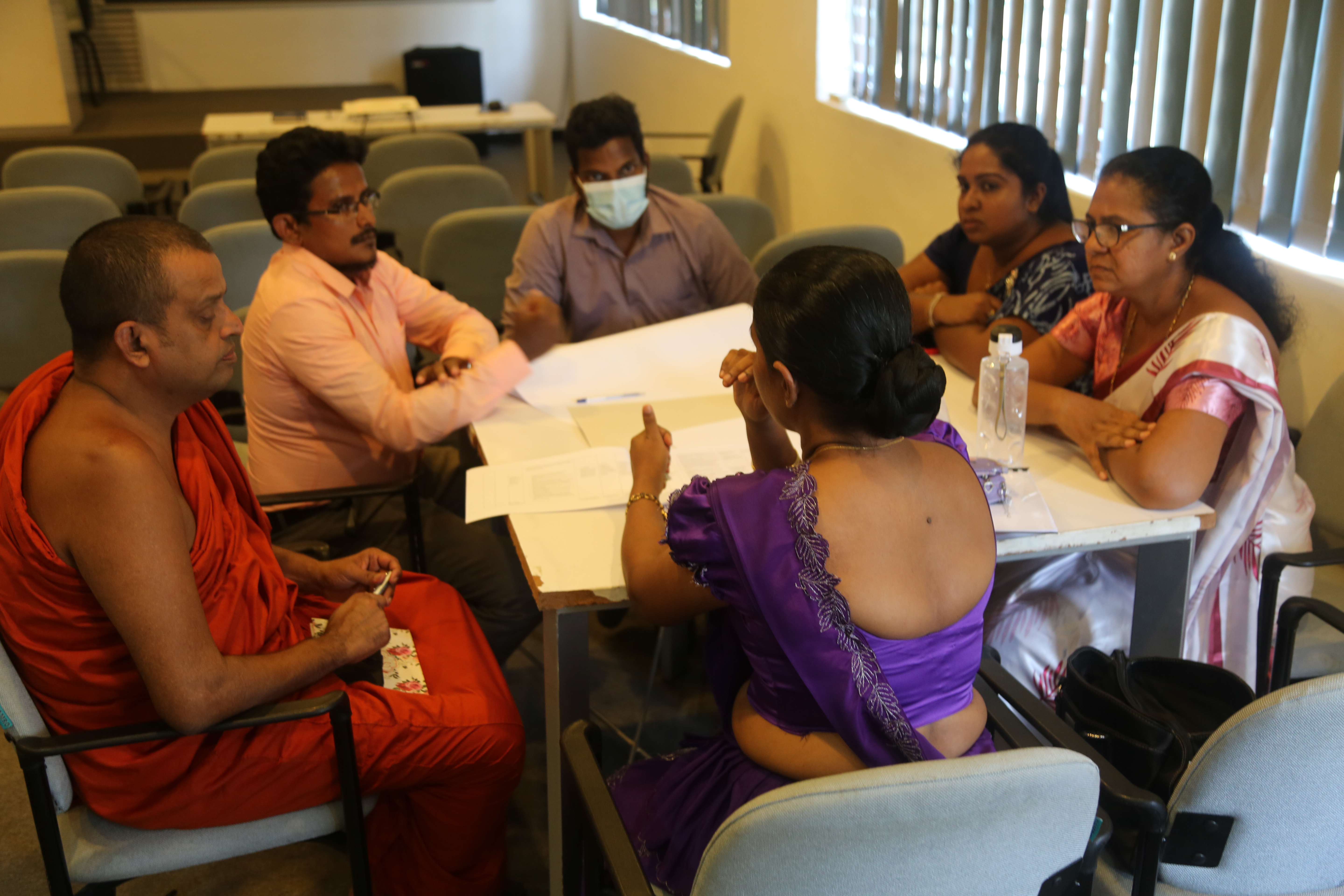 It is a known fact that most of the underprivileged schools do not possess adequate resources and most of the students attending these schools are from low-income families. Parents of these students do not have enough time or seemingly there is no tendency to see to their children's educational requirements or follow the developments. Therefore, the performance of the students are low at competitive examinations such as G.C.E O/L and A/Ls. Very often many students drop out from the schools after O/Ls or even before, due to various problems.
The National Science Foundation (NSF) initiated a special school project with STEAM approach jointly with Science Branch of the Ministry of Education (MoE) and Commercial Bank (ComBank) to support fifty selected schools to improve the performance of students paying attention to improving science and math education and create interest in learning science. The programme is further designed to improve soft and hard skills of students to enter the STEAM job market with competency, necessary skills and qualifications. Initially, the project is planned to be implemented in 05 selected schools that has similar background and was ceremonially launched on 16th May 2023 at the NSF Auditorium with the participation of teachers and principals of the 05 selected schools;
Dudley Senanayake Vidyalaya, Narahenpita, Colombo 05
Anuruddha Balika Vidyalaya, Dematagoda, Colombo 09
Rajasinghe Maha Vidyalaya, Maligawatte, Colombo 09
Ave Maria Vidyalaya, Mattakkuliya, Colombo 15
Wijayaba Maha Vidyalaya, Stace Road, Colombo 14
The Director General of the NSF, Dr Sepalika Sudasinghe delivered the welcome address while Dr P.R.M.P. Dilrukshi, Head of the Science Communication and Outreach Division of the NSF explained the background to the project. Mr Bandula Sarath, Director of the Science Branch of the Ministry of Education and Mrs Kamalini Ellawala, Senior Manager, Sustainability, Women Banking and CSR Unit of the Commercial Bank of Ceylon PLC highlighted the importance and their role in the project. Dr Jayantha Wattevidanage, the Chairman of the NSF working Committee on Science Popularization, Mr Mahesh Rathnayake, Project Coordinator CoM Bank, Mr Vipula Kulathunge, Deputy Director, Science Branch of MoE, Prof. R.M. Dharmadasa, Director, Herbal Technology Division of the Industrial Technology Institution, Mr. A.K.A.N. Kodithuwakku, K/Sugatha K.V., Kalutara North and Mr. E.A.D. Senarathne, Director, Career Guidance and Promotion, Vocational Training Authority of Sri Lanka were the Resource Persons during the Technical Session. A team of teachers representing the 05 schools presented their action plans pertaining to the year at the end of the Technical Session.
For more pictures, please vist our Facebook Album