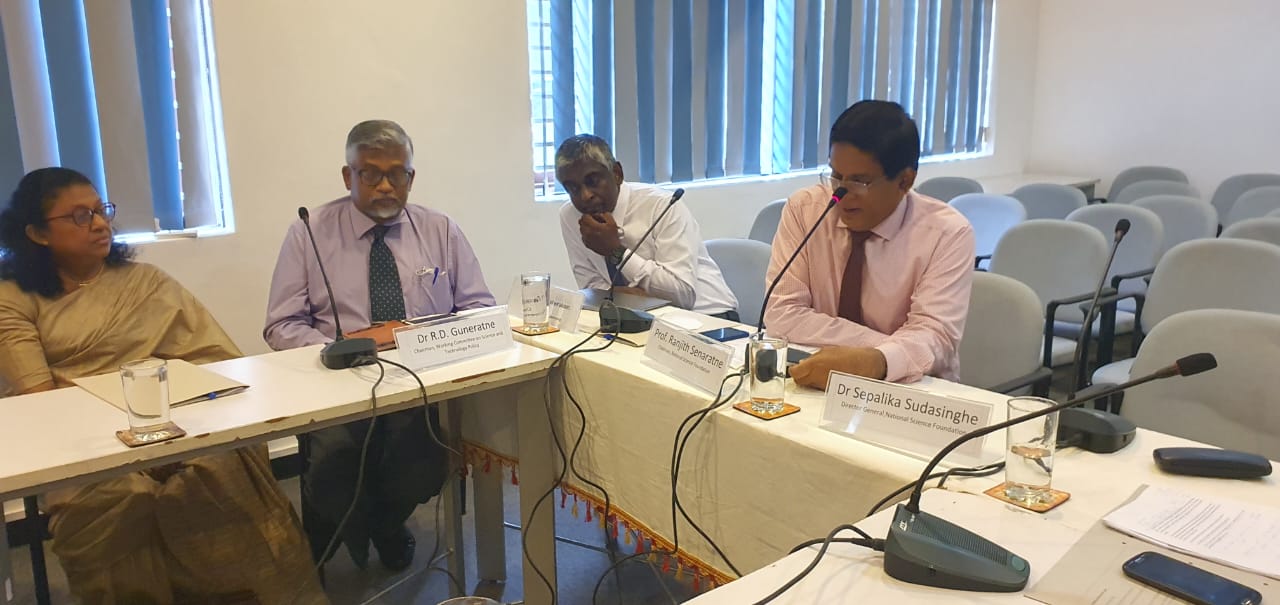 Recognizing the importance and the necessity of updating and aligning policies with the local and global trends, the NSF has taken the initiative in reviewing the current National Biotechnology Policy which was prepared by the NSF in collaboration with the NASTEC in 2009. Science and Technology Policy Research Division of the NSF has taken the lead in this exercise under the directives of the NSF Management and the support of Sub Committee on Biotechnology. The event was held on 21st December 2022 at the NSF Auditorium.
Emeritus Professor Ranjith Senaratne, Chairman of the NSF welcomed the resource persons and the participants giving impetus to this exercise. Dr R.D. Guneratne, Chairman of the Working Committee on Science and Technology Policy Research and former Director, NASTEC gave a brief introduction to the event.
As the initial step, the policy was reviewed by five experts, and they presented their suggestions for amendments to the current policy at this event. Few other experts representing the fields of Agricultural Biotechnology, Health related Biotechnology, Industrial Biotechnology, Environmental Biotechnology including Energy were invited for this occasion. Prof. Devaka Weerakoon, the sub–Committee Chairman moderated the discussion and concluding the proceedings, he presented the way forward. This event will be followed by a stakeholder consultative meeting to refine the proposed amendments before submitting the report with the recommendations to the National Science and Technology Commission (NASTEC) for further actions. Ultimate objective is to enable sustainable socio-economic advantage through the biotechnological applications.