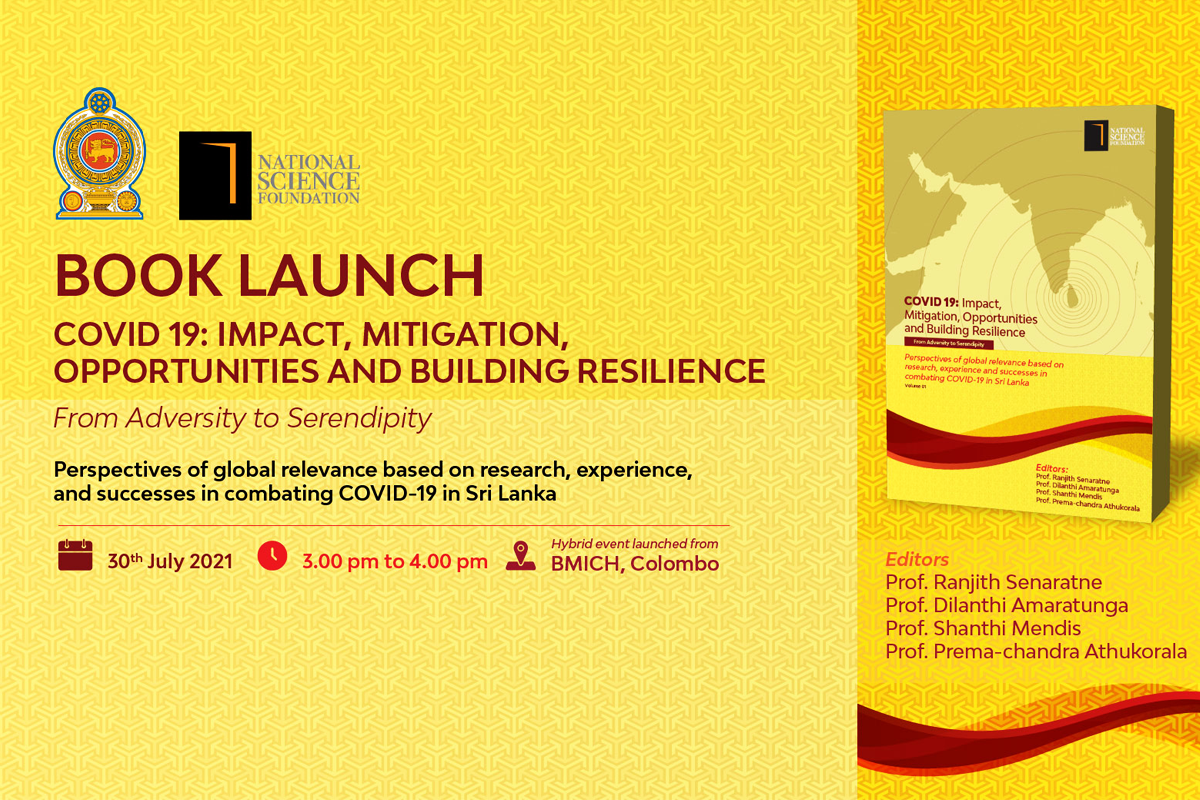 The National Science Foundation (NSF) launched a landmark publication entitled "COVID-19 : Impact, Mitigation, Opportunities and Building Resilience" at the BMICH on 30 July 2021 under the distinguished patronage of Prof. G.L. Peris, Minister of Education. The multi-disciplinary volume edited by Prof. Ranjith Senaratne, Chairman/NSF, Prof. Dilanthi Amaratunga, University of Huddersdfield, UK, Prof. Shanthi Mendis, former Senior Advisor to WHO, Geneva, Switzerland and Prof. Prema-chandra Athukorala, Australian National University, Canberra, Australia, comprises 65 paper with nearly 800 pages. This publication will go down in the annals of the NSF history as an outstanding accomplishment.
Prof. Malik Peiris, a world-renowned virologists, University of Hong Kong and Dr. Dushni Weerakoon, Executive Director, IPS addressed the hybrid event which was attended by over 150 scientists from home and abroad.
This book is published by the NSF under the Creative Commons license that enables the free distribution of an otherwise copyrighted "work". In addition, its hard copies will be available as an NSF publication.
Links to the volume and proceedings of the event are given below:
Link to the volume: PDF Covid-Volume (nsf.ac.lk)
Link to the proceedings in the You-Tube: NSF You Tube Channel