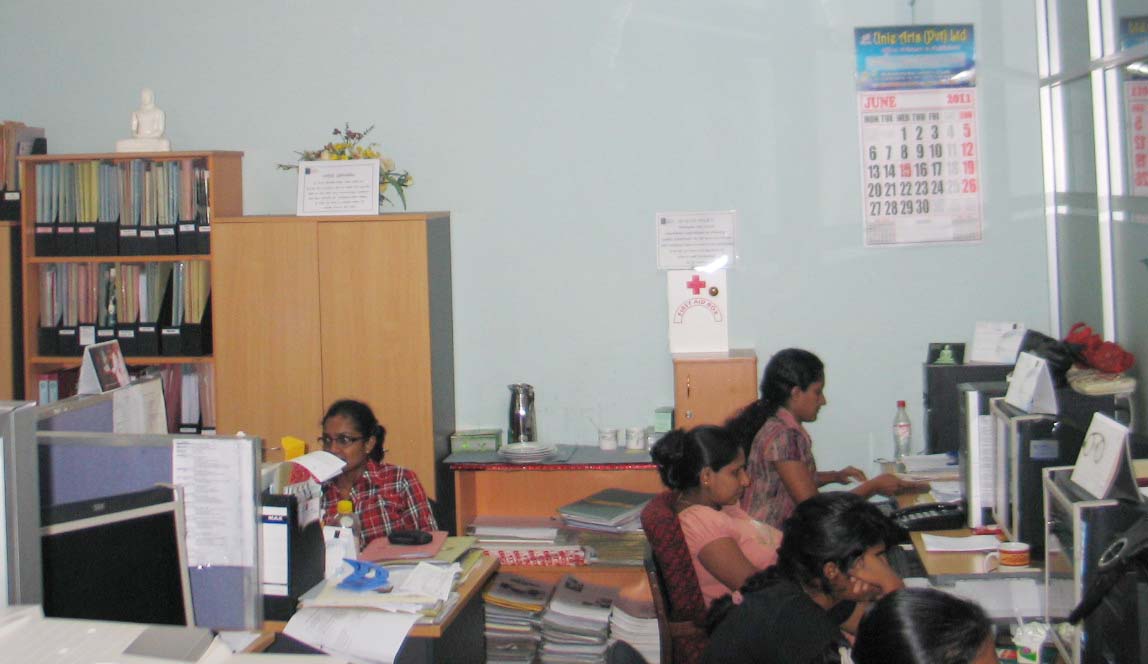 "Science for All"
According to the Science and Technology Development Act No.11 of 1994 one of the main functions of the NSF is to popularise science amongst the people.
Vision
To uplift the life of the nation through awareness creation, upgrading knowledge and skills on Science and Technology.
Mission
To popularize Science and Technology amongst the people of Sri Lanka under the theme 'Science for all'.
Objectives
Spread knowledge in Science and Technology to masses in a simplified form
Acquire new Science and Technology knowledge to improve one's social and economic life
Inculcate the scientific basis of technology and other scientific methods used in everyday life and in occupations for the general public
Create awareness of the opportunities available through technology for improving the welfare to meet the needs of the people
Improve the acceptance of science among qualified undergraduates selected for science streams
Facilitate learning of Science, Technology, Engineering and Mathematics (STEM) among school children and university undergraduates
Motivate and train the scientists to use simple approaches in communicating appropriate science and technology methods to the general public.
We promote popularization of Science and facilitate Science, Technology, Engineering and Mathematics (STEM) Education through following activities
Registering School and University Science Societies
Conducting annual School and University Science Society Competitions.
Science Research Projects Competition (SRPC)
Participating students in International Science and Engineering competitions e.g. Intel ISEF
Publication of 'Vidurava' Science Magazine
NSF Science Magazine on Television 'Mihimandala'
Publication of Science Books and Booklets
Training Science Communicators
Facilitating Science Popularization and STEM activities by ;

Funding for S&T related publications
Funding to conduct Science Education and Popularisation Programmes
Funding school children and undergraduates to participate in International Science Education Programmes
Supporting to uplift laboratory facilities of under priviledged schools

Giving recognition to Individuals/Organizations involved in Science Popularization

Prof. M.T.M. Jiffry Award for Popularization of Science
NSF Award for Teachers in Promoting Science
NSF Science Popularization Award for media personnel and media institutions.

Celebration of World Science Day on November every year
Contact
Dr P.R.M.P. Dilrukshi (Head of the Division)

Principal Scientific Officer
Ext: 180
Direct No: +940112209509
Email:  dilrukshi@nsf.gov.lk